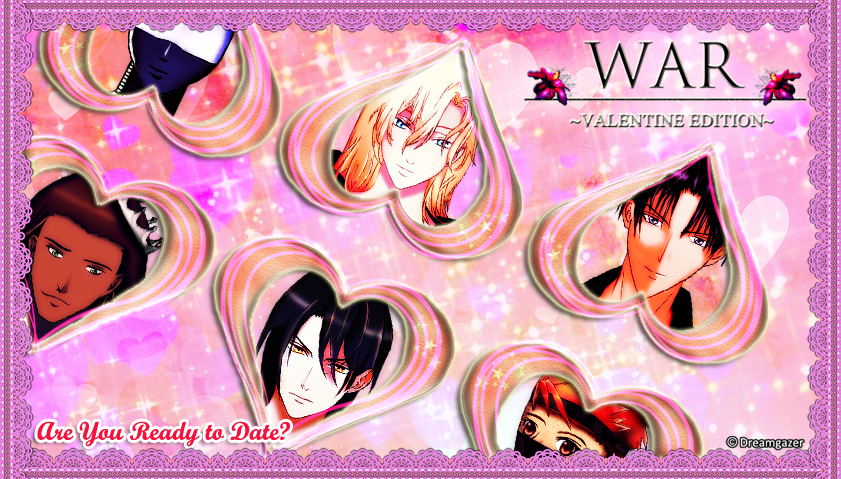 War: Valentine Edition
A downloadable game for Windows, macOS, and Linux
Are you ready to go on a Valentine date?
Choose your Valentine from the men of Beauty and the War (X Playing Pieces). Each date is like a box of chocolates - you'll never know what you'll get! Will he take you for a romantic walk down the beach or on an adventure of a lifetime?
Prepare for laughs, cute moments, and sweet romance in this dating simulation, which was made in a month for Valentine's Day.

FEATURES:
♥ Choose your name. You are the star of this date.
♥ 300+ choices. You get to call the shots. Decide what is said and done. As I said, YOU are the star!
♥ 6 Bachelors. Each one has their own distinct personalities, quirks, and love styles.
♥ Very Replayable. Each date is the length of a one-shot. They're short and quick, which makes them fast and easy to replay.
Enjoy. ♥

CG Volunteers:
oktolio
Katta
CONTACT US
Install instructions
Step 1: Download the game.
Step 2: Click on the downloaded file. Extract it.
Step 3: Click on "WarValentineEdition.exe."

If you run into any problems, e-mail Dreamgazer at:
poisonappletales@gmail.com